Subsidiaries & Network Operation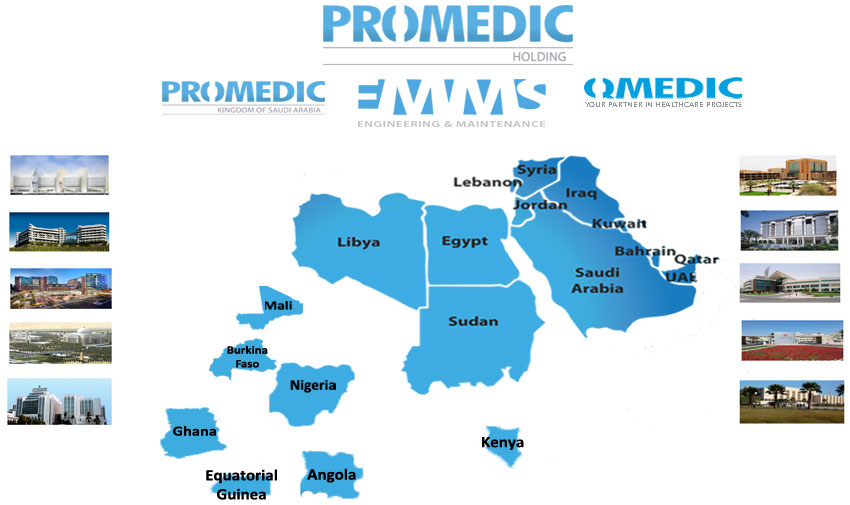 Promedic is accredited nation wide thus providing the highest quality systems to all its customers.
More
Promedic prides itself in the area of hospital planning and Outsourced management through the detailed work and implementation of the clients vision, with respect to international safety and hazard norms.
More
Promedic management insures that the collaboration is done with international and well known suppliers to be able to deliver high end products.
More